By Amy Burger Special to the Post-Dispatch

For years prior to purchasing their midcentury modern home in the Sugar Creek Ranch Historic District in Kirkwood, Eric Pirtle and Karie Linke-Pirtle had coveted the quiet enclave. They remodeled a bungalow in Glendale, where they lived for 18 years, but longed for more privacy, space and closer proximity to nature. The subdivision, designed by renowned local architect Ralph Fournier and constructed in 1954 by Burton Duenke, offers spacious, wooded lots and low roofline homes that blend into, rather than obstruct its park-like views.
"Over an acre in Kirkwood is hard to come by, along with the privacy of the lot and the trees," says Karie. "We are both nature lovers and feel like we are in nature but still have the convenience of downtown Kirkwood and the park a short bike ride or walk away."
After discovering the neighborhood in 2010, the Pirtles looked at a few homes there, including the one they ended up buying, twice. They initially viewed the house in 2015, when it came on the market for the first time since its original owners, ultimately deciding that it required too much work. Five years later, in 2020, the house was back on the market, this time with numerous updates made by its second owners, including a new patio, an expanded driveway, an additional separate two-car garage with attached work-at-home office, a new roof and refinished plumbing, electric and windows.
While there were still changes the couple wanted to make to the layout, the time was finally right to make their dream of living in the subdivision a reality.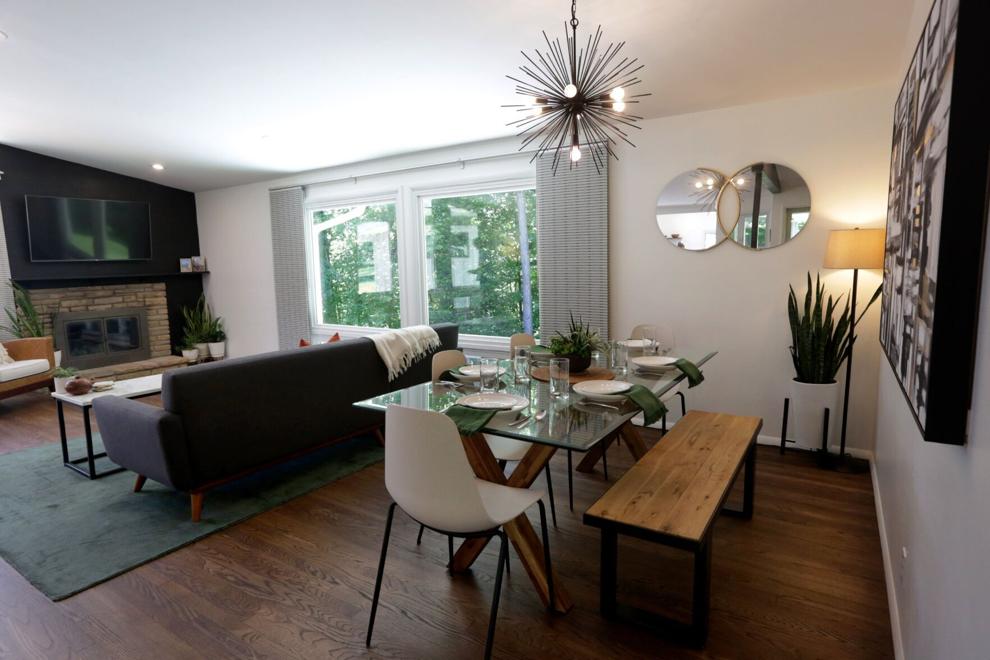 "We knew that major work had been done to the home, but we would want to upgrade the kitchen and living areas and open the space up so when you walked in the front door you looked out into the trees, which was the main draw for the specific house for us," Karie says.
The Pirtles quickly consulted with their contractor, Gary Dyer, who worked on their previous home remodel, about their ideas and plans before buying. Once they confirmed he could work with them on the project, they made an offer, which to their pleasant surprise, was accepted.
They moved in that Halloween and worked with architect Tracy Winters to determine exactly what they could and couldn't do to open up the space while retaining as much of the home's original architectural integrity as possible. By December 2020, they began the main living area renovation, fully opening the space and creating a completely new and expanded kitchen in what was originally a den and small galley kitchen.
Completed in April 2021, the new kitchen is clean and modern in white with walnut veneer cabinetry and walnut floating shelves.
They also opened up the entry foyer, raising the ceiling and removing the walls that closed it off from the kitchen and living room for an unobstructed view of the trees through the floor-to-ceiling windows at the back and side of the house. Leaving a pair of structural beams in place, they opened the previously enclosed staircase to the lower level, adding custom metal railings and a mounted bar along its side with stools for extra seating.
"I am a big a fan of the style of architecture and modern décor. By no means are we aficionados, and we are learning by trial and error, but it has been fun designing and decorating something out of our comfort zones," Eric says. "Piece by piece, it comes together."
The finished walkout lower level includes a mother-in-law suite with a private bedroom and full bath often used by Karie's mom, who lives in Illinois and visits frequently.
"During the process of our remodel, our neighborhood got a historic district distinction, and it was very exciting to be participants in that," Karie says. "That gave us an opportunity to meet our neighbors and come together and celebrate this exciting time for everyone. We hope to become stewards of this house and of this neighborhood."
With the interior renovations complete, the Pirtles recently had a new concrete patio poured off the lower level walkout with stairs leading to the upper patio and added some new landscaping, just in time for summer.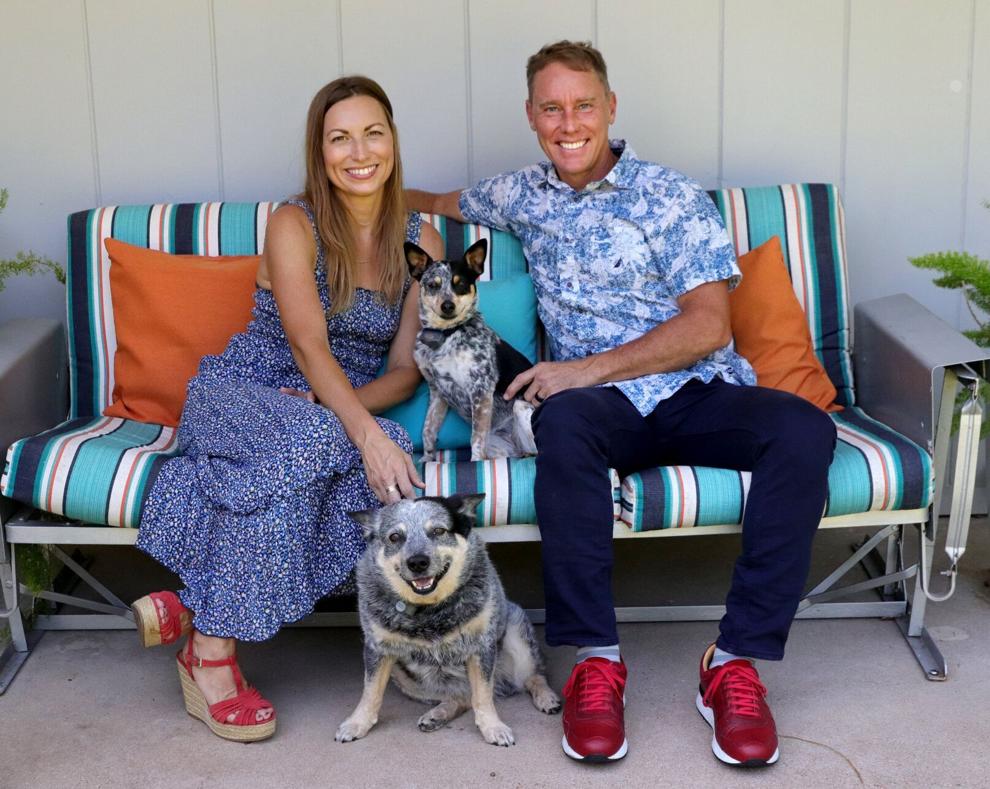 "After over a year and a half of remodeling in construction, we finally feel like we are able to breathe and enjoy the view and each other and the neighbors," Eric says. "It is a wonderful friendly community that we are proud to be a part of."